Frequently Asked Pressure Washing Questions - Answered By Xstream Clean Power Washing
Are the chemicals that you use environmentally friendly?
Yes. Today, most pressure washing companies have made the switch to clean chemicals to reduce their impact on the environment. Xstream Clean Power Washing is proud to be part of their ranks by using only eco-friendly cleaning solutions that won't harm people, animals, or plant life.
How often do I need to get my house washed?
While most professionals agree that your home should get at least one pressure washing a year to stay on top of grime buildup, how often you should pressure wash your house depends on multiple factors, such as your home's location. Another factor is the number of trees surrounding your home, as they can cause sap buildup on your exteriors. The best way to determine whether it's time for a house washing is to closely monitor the state of your exteriors and watch for the development of grime, stains, and organic growths. If there is visible evidence of dirt buildup or if dirt comes off on your hand when you touch your siding, then it's likely time to call your local pressure washing contractor.
Will you work with commercial clients?
Absolutely! In fact, we have a whole list of pressure washing services specifically for our commercial clients in the area. If you own or manage a local business or multi-unit facility, our services can definitely benefit you! Call us for all your commercial pressure washing in Findlay and get your business spot into perfect shape!
What is the difference between soft washing and pressure washing?
Pressure washing refers to highly pressurized water spray from a mechanical water pump to power through tough grime buildup and surface stains on hardscapes like concrete. Traditional pressure washing is too harsh for more delicate exteriors like roofs and windows. To clean these surfaces, professionals use the soft washing method. Unlike power washing, soft washing uses mild water spray and chemical cleaning agents to remove dirt and grime effectively without causing wear and tear.
Our Latest Projects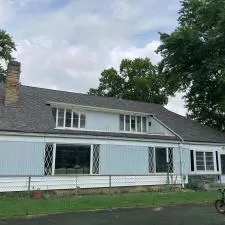 Our team of professionals provided a roof wash and a house wash for this family who recently purchased a new home. The customer was very pleased with the results. Complete Roof Cleaning, Low Pressur […]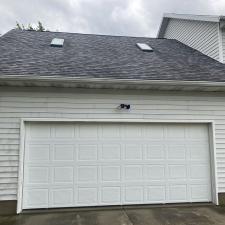 Our team of trained Technicians provided a much needed Roof Cleaning and House Washing for this customer in Findlay, OH. Complete Roof Cleaning, Low Pressure Washing Complete Whole House Cleaning, W […]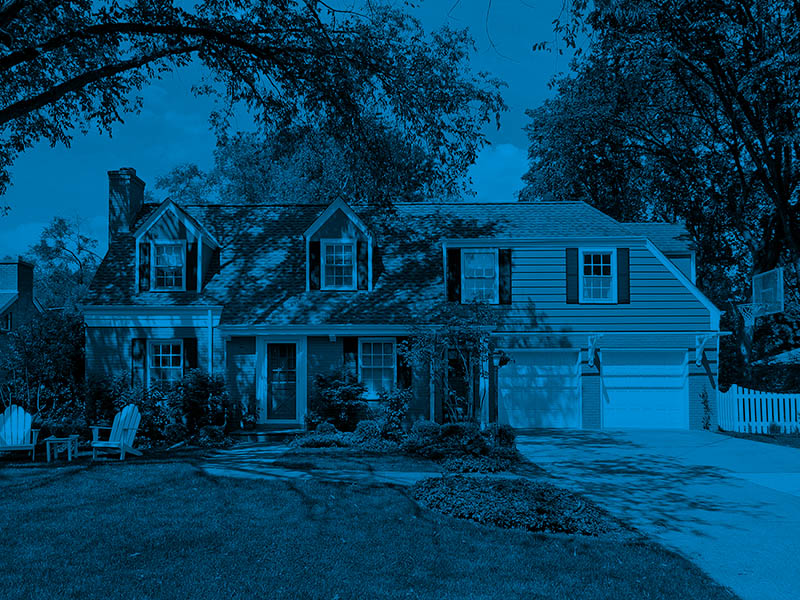 Articles & Tips for You
The Risks Of DIY Pressure Washing

While many homeowners assume that doing their own pressure washing is a manageable task that will save them money, the truth is that DIY pressure washing comes with a slew of potential dangers that c […]

4 Ways Pressure Washing Improves Your Community

We all know that pressure washing has the power to transform the physical appearance of homes and commercial properties, but it also benefits neighborhoods and communities in several other important […]
Contact Us
Schedule a consultation today with a pressure washing professional!