Only A Professional Should Be Trusted To Complete Your House Washing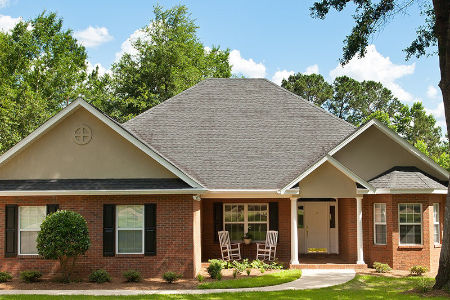 Xstream Clean Power Washing is the Findlay house washing expert you can trust with the care of your home. House washing dramatically improves your home in numerous ways. It treats multiple surfaces at once and makes a striking difference in your home's appearance after just one appointment.
What To Expect
During a typical house washing, technicians will soft wash your siding or brick, windows, front porch, and exposed foundation. We'll rid these areas of stains, dirt and mud, mold, moss, algae, and any other eyesore that's tarnishing your home's beauty. Once we're finished, you'll feel like you own a new house!
How To Prepare
On the day of your house washing appointment, you'll want to make sure to close and secure all doors and windows. You'll also want to move any plants, decor, or furniture from your front porch so that our water spray won't damage them.
You'll need to secure your pets so that our technicians can move freely around the perimeter of your home without disturbing them. Lastly, you'll want to cover any outdoor electronics that could be damaged by our water spray, like cameras or speakers.
Toxin Removal
House washing cleanses your exteriors of harmful allergens like pollen, dust, and mold and leaves a sanitized surface behind. This prevents these toxins from making it indoors and contaminating your air supply. Your family can breathe easier and enjoy supreme comfort year-round.
Improved Curb Appeal
A clean and bright home exterior instantly boosts your home's curb appeal and increases its value. This comes in handy if you're looking to put your home on the market soon. Many real estate professionals recommend work like house washing and roof cleaning to prep their houses for an upcoming sale. It can also add value to your home so that you can get more in resale value.
House washing restores your home's beauty and lets you take pride in your property. Being able to pull in your driveway and see a neat and bright exterior waiting for you is a great feeling as a homeowner. Take pride in the beautiful appearance of your place by investing in house washing from the leader in Findlay pressure washing!
Added Value
Pressure washing is a cost-effective way to add instant value to your home. If you are planning to sell, it could be more money in your pocket when the deal is done.
Damage Prevention
House washing prevents toxins like mold from causing decay and structural damage to your exterior materials. This can save you the hassle and cost of major repairs later on and dramatically extend the lifespan of your home's exteriors.
The Power Of Soft Washing For Your Exteriors
Xstream Clean Power Washing uses the soft washing approach for every house washing project. Soft washing is a low-pressure deep clean that relies on chemical agents and mild water spray to gently cleanse away impurities without causing a hint of damage. It easily lifts stains from dirt, destroys moss and algae growth, and brightens a dull exterior top to bottom for a refreshed and restored look.
Contact Xstream Clean Power Washing for all your house washing in Findlay and see why you'll want to keep doing business with us for years to come!
Our Latest Projects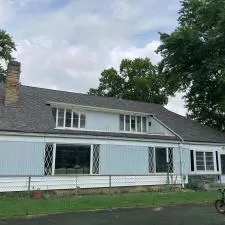 Our team of professionals provided a roof wash and a house wash for this family who recently purchased a new home. The customer was very pleased with the results. Complete Roof Cleaning, Low Pressur […]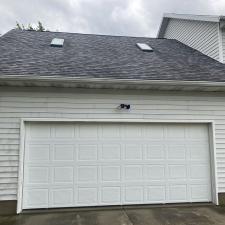 Our team of trained Technicians provided a much needed Roof Cleaning and House Washing for this customer in Findlay, OH. Complete Roof Cleaning, Low Pressure Washing Complete Whole House Cleaning, W […]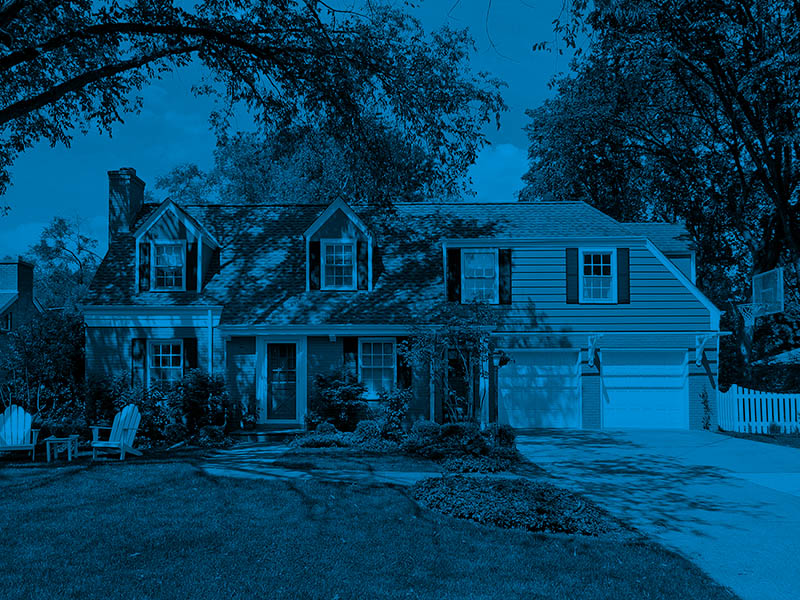 Articles & Tips for You
The Risks Of DIY Pressure Washing

While many homeowners assume that doing their own pressure washing is a manageable task that will save them money, the truth is that DIY pressure washing comes with a slew of potential dangers that c […]

4 Ways Pressure Washing Improves Your Community

We all know that pressure washing has the power to transform the physical appearance of homes and commercial properties, but it also benefits neighborhoods and communities in several other important […]
Contact Us
Schedule a consultation today with a pressure washing professional!