Offering Dumpster Pad Cleaning For Sanitary Spaces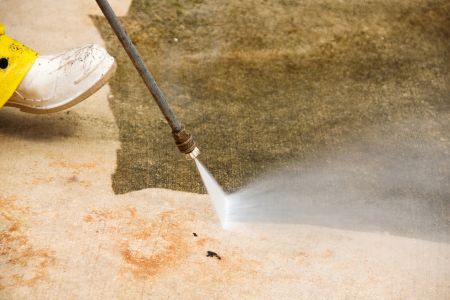 Xstream Clean Power Washing is your Findlay professional for top-notch dumpster pad cleaning services. Our team knows the significance of keeping your business space sanitary. Proper cleaning is an easy way to ensure the health and safety of all patrons and employees. Dumpster pad cleaning is one service you're sure to need throughout the year to maintain cleanliness and prevent a host of potential problems.
Prevent Fall Hazards
The area around your dumpster is prone to gather grease, liquids, and other types of slippery substances that can easily cause fall hazards. Since falls can lead to serious injuries and possibly even legal trouble, it's paramount for business owners to prioritize dumpster pad cleaning as needed throughout the year. Protect yourself, your customers, and your employees from the threat of nasty falls by keeping your dumpster pad clean and safe with dumpster pad cleaning from us!
Remove Bacteria And Grime
As the disposal site for your business' trash, your dumpster pad will accumulate bacteria and grime buildup at seemingly lightning speed. At some point, you'll have to break down and have a professional clear out all that filth to maintain sanitary conditions. Professional dumpster pad cleaning quickly eliminates toxic bacteria and debris and gets your dumpster area into ship-shape again.
Remove Foul Odors
It doesn't take long for your dumpster pad to take on a rather unpleasant aroma. The last thing you want is for your customers to be greeted by the foul scent of rotting garbage. Dumpster pad cleaning eliminates these odors, making your business a healthier and more desirable place to be for everyone.
Pest Control
There's no place like your dumpster pad to entice mice, bugs, and other pests to infest. Dumpster pad cleaning ensures that these problematic parasites don't try to make their home in your garbage disposal area by removing old food, wood, and other trash that could attract them. Preventing pest infestations in your dumpster area is critical as ignoring them will only allow them to worsen and possibly spread to other areas of your business.
Xstream Clean Power Washing's Guarantee To You
At Xstream Clean Power Washing, we take pride in supporting local business owners. We provide our pressure washing services to ensure that your business has no shortage of new clientele coming through the doors. In addition to top-notch dumpster pad cleaning, you can also invest in our building washing services to get your property sparkling from top to bottom. Hiring us means leaving your business in the most experienced and capable hands and guarantees you the results you want. As your main source of quality pressure washing in the Findlay area, you won't find a more reliable partner for all your exterior cleaning endeavors. Contact Xstream Clean Power Washing when you need professional dumpster pad cleaning in Findlay, and let us help improve your local business!
Our Latest Projects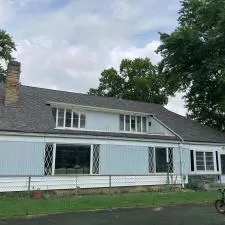 Our team of professionals provided a roof wash and a house wash for this family who recently purchased a new home. The customer was very pleased with the results. Complete Roof Cleaning, Low Pressur […]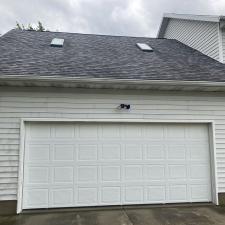 Our team of trained Technicians provided a much needed Roof Cleaning and House Washing for this customer in Findlay, OH. Complete Roof Cleaning, Low Pressure Washing Complete Whole House Cleaning, W […]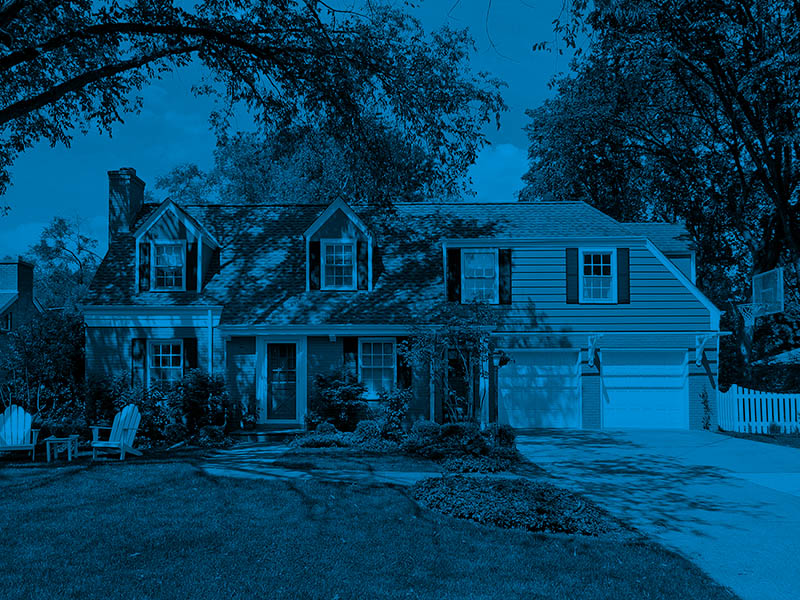 Articles & Tips for You
The Risks Of DIY Pressure Washing

While many homeowners assume that doing their own pressure washing is a manageable task that will save them money, the truth is that DIY pressure washing comes with a slew of potential dangers that c […]

4 Ways Pressure Washing Improves Your Community

We all know that pressure washing has the power to transform the physical appearance of homes and commercial properties, but it also benefits neighborhoods and communities in several other important […]
Contact Us
Schedule a consultation today with a pressure washing professional!